The Exterior Portfolio brand legacy continues as part of Royal Building Products, a leading manufacturer and distributor of building materials. We are unique in our vertical integration from raw materials from our parent company Axiall through to manufacturing and onto distribution.

Royal Building Products believes the home a person chooses is not just the dwelling, but the neighborhood the home comes to symbolize. The Exterior Portfolio brand delivers on Royal's commitment to design products that enhance the life of a neighborhood. Products that provide low maintenance, save energy, are sustainable and provide a beauty that lasts over the long term.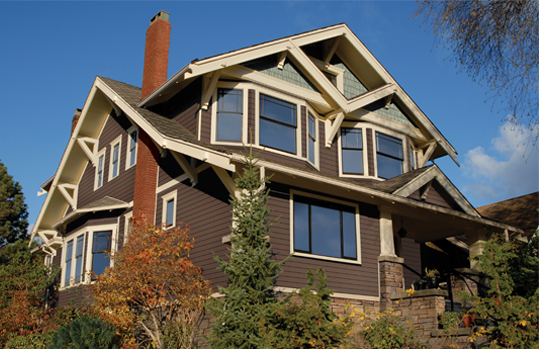 Why Exterior Portfolio?
We don't settle for cookie-cutter design, and neither should you. Now, you have access to a palette of distinctive choices. Exterior Portfolio is a complete collection of cladding products that will give the face of your home an image you will love. The unlimited design options of Exterior Portfolio have been used to create some of America's most beautiful homes. Now you can enjoy this same impact with the added value of long-lasting, maintenance-free performance.
The outside of your home is the first layer of the unique design you will create for yourself, your family and friends. It sends a message to the world about your personal sense of style. Be sure it's saying who you really are.
GET A CLOSER LOOK AT EXTERIOR PORTFOLIO PRODUCTS